Tapping has been used for decades to reduce stress and anxiety. Tapping is used in conjunction with spoken phrases to send signals to the part of the brain that controls stress, interrupting negative thought patterns, reprogramming our response to it.
Tapping is an effective, convenient method to aid in lowering stress and anxiety as well as promoting mental wellness and personal effectiveness. Who can benefit from tapping? Everyone can! Learn how in this mini-course and discover a calmer peaceful life with less anxiety.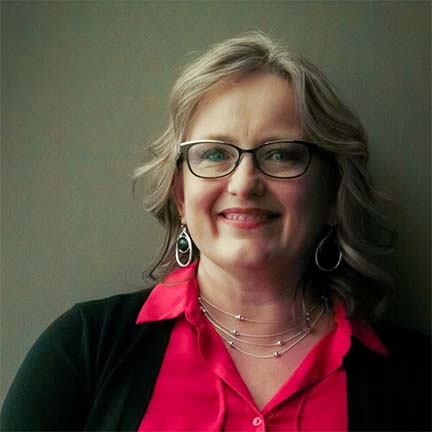 Hi, I'm Terra.
I have been working in the counseling and therapy world for over 20 years. I have the ability to see things quickly in my clients and move them forward in their pursuit of healing and wholeness. I entered into this field because I truly desire to help people live their best lives.
I take a '"non-fluffy approach" to teaching. I believe people want to learn the most information that they can, in the least amount of time possible. I commit to keeping us on track and giving you information to implement following every session.
I have a Master's Degree in clinical social work, am an adjunct professor at St. Catherine's University and am a Licensed Therapist in the state of Minnesota.
Congratulations for making the decision to invest in yourself! You won't regret it!
In our Tapping to Reduce Anxiety
Mini-Course, you will learn how to:
•     Reduce your stress & anxiety through tapping points on your body
•     Identify meridian points on your body and how to affectively tap them
•     Idenitify the issues that are holding you back
•     Verbalize and change your negative inner dialogue
Course Curriculum
Available in days

days after you enroll

Tapping to Reduce Anxiety, a Mental Wellness Mini-Course